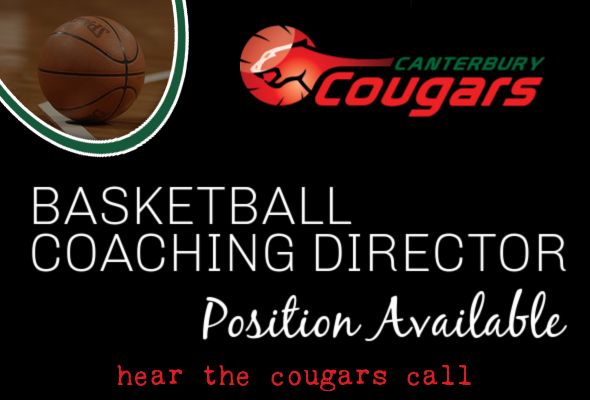 This role will be involved with teams of all levels and work with the Club's Committee to build a good coaching framework.  The Club trains in the evenings Monday through Thursday and the competition has games on Saturdays (U9-U19) and on Sundays (U23). It is envisioned that the Coaching Director role will require an average of 4-6 hours per week during the season. The Club is active for up to 36 weeks of the year and the applicant would not be expected to work during school holidays.
Sound Interesting?  Email operations@canterburycougars.com for a Position Description
Would you like to coach a team?
We are always looking for expressions of interest from new coaches or assistants, to fill our roles. We actively encourage junior players to start in assistant roles, with some under 14 players even taking on coaching roles for the under 9 – 12. The majority of our coaches are parents, family or friends and we also welcome referrals of players, coaches or members of other clubs. The club pays for every coach to undertake a Level 1 coaching course to become accredited with Basketball Victoria.
Our Head Coaching team is committed to developing a coaching framework, through training, seminars, development, clinics and mentoring. We guide first time coaches, setting in place base expectations for coaching quality, behaviour and skill development, whilst also providing a coaching manual, plus a library of books, videos, DVD's, training plans, online resources and various training equipment.
Some of our best coaches have never even played basketball, but are great leaders and motivators. Our qualified team attend and observe training sessions, regularly communicate tips and provide a forum for discussion and demonstration of drills.
Hear the Cougars Call & Express Your Interest in becoming a Coach or Assistant for next season.