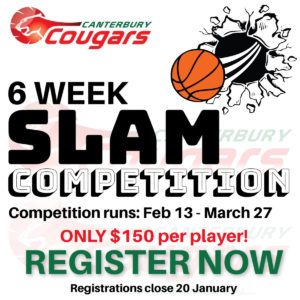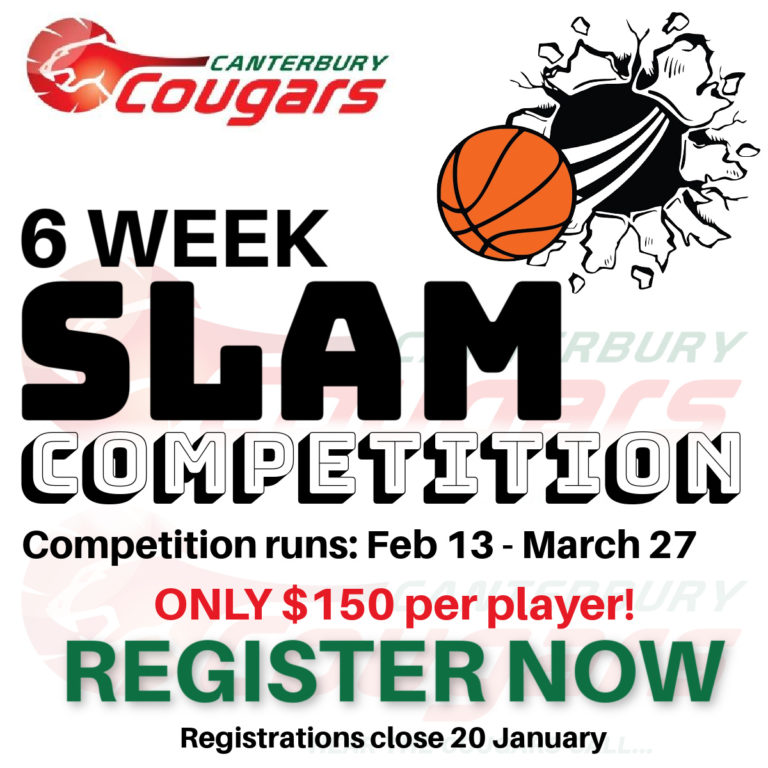 Registrations are now open for the 6-week SLAM Competition – join Cougars as we hit the courts in February for a fast 5×5 competition to get us all moving into the Winter 2021 Season!
Competition runs from 13 February to 27 March 2021.
6 weeks of competitions – $150 per player
6 Rounds (no grading phase or finals)
Focus is participatory and social
U8-U16 are on Saturday
U18 & U23 is Sunday
We don't have any time to get uniforms so we are asking families to come together and help each other, donate or complete this form if you are new.
If you have any questions, please email operations@canterburycougars.com